Amon Amarth - The Pursuit Of Vikings (2018) BDRip 720p
Creado 26.11.2018 a las 06:10 hs
Seguidores:

0
Favoritos:

0
Puntos:

50
Medallas:

0
Música
Seguir

Amon Amarth - The Pursuit Of Vikings (2018) BDRip 720p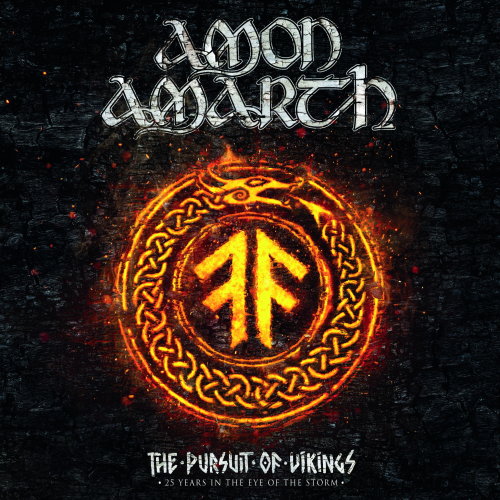 Screenshots: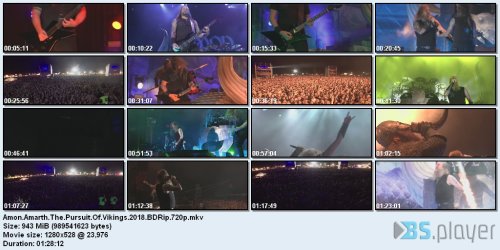 Setlist:


01. The Pursuits Of Vikings
02. As Loke Falls
03. First Kill
04. The Way Of Vikings
05. At Dawn's First Light
06. Cry Of The Blackbirds
07. Deceiver Of The Gods
08. Destroyer Of The Universe
09. Death In Fire
10. Father Of The Wolf
11. Runes To My Memory
12. War Of The Gods
13. Raise Your Horns
14. A Dream That Cannot Be
15. Guardians Of Asgaard
16. Twilight Of The Thunder God



Info:


Source:



Genre:  Melodic Death Metal
Quality:  BDRip | 720p
Format:  MKV | 5000kbps
Length:  01:28:00 | 4.92Gb
Video:  H.264 | 1280x528 | 21:9 | 23.976fps
Audio 1:  PCM | 1536kbps | 48kHz | 2 channels: L R
Audio 2:  DTS | 1536kbps | 48kHz | 6 channels: Front: L C R, Surround: L R
Language:  English




https://www.keeplinks.co/p84/5bfafb4b8873d
pass: galexandersHD

Attention: Files are subject to expiration and can be automatically deleted if their not downloaded 30 days after the last download.


Otros posts que te van a interesar:
Cargando comentarios espera un momento...
No tienes permisos para comentar.