Accept - Symphonic Terror (2018) Blu-Ray 1080p
Creado 26.11.2018 a las 06:05 hs
Seguidores:

0
Favoritos:

0
Puntos:

0
Medallas:

0
Música
Seguir

Accept - Symphonic Terror (2018) Blu-Ray 1080p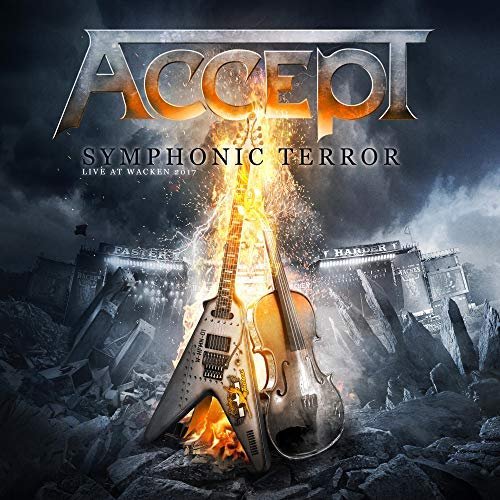 Screenshots: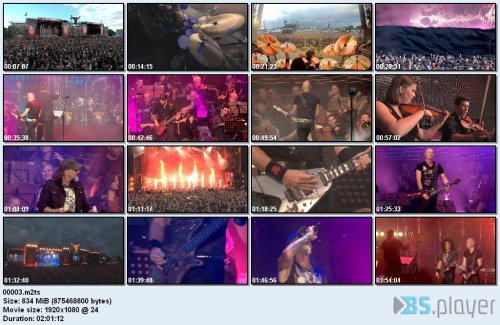 Setlist:


 Part 1 - Accept
01. Die by the Sword
02. Restless and Wild
03. Koolaid
04. Pandemic
05. Final Journey
 Part 2 - Heartbangers Symphony
06. Night on Bald Mountain
07. Scherzo
08. Romeo and Juliet
09. Pathétique
10. Double Cello Concerto in G Minor
11. Symphony NO. 40 in G Minor
 Part 3 - Accept with Orchestra
12. Princess of the Dawn
13. Stalingrad
14. Dark Side of My Heart
15. Breaker
16. Shadow Soldiers
17. Dying Breed
18. Fast as a Shark
19. Metal Heart
20. Teutonic Terror
21. Balls to the Wall
 Bonus:
22. Making of Wacken [00:08:49]
23. Making of Heartbangers Symphony [00:08:23]

Description: "Symphonic Terror" was recorded live at wacken 2017 in front of 80.000 people.
The set was split up in three party. The first part contained 4 tracks: the world premier of "Die By The Sword", the live-premier of "Koolaid" and two classics "Restless And Wild" and "Pandemic"
On the second part, Wolf Hofmann presents his best tracks from his solo album "Headbangers Symphony". He and a full symphonic orchestra presented klassik songs by Mozart of Beethoven in a new metal way.
After that, ACCEPT played a full classic set together with the orchestra, so be prepared for some true spectacular symphonic heavy metal !!



Info:


Source:



Genre:  Heavy Metal
Quality:  Blu-Ray | 1080p
Format:  M2TS | 16.8Mbps
Length:  02:02:56 | 23.14Gb
Video:  H.264 | 1920x1080 | 16:9 | 24.000fps
Audio 1:  LPCM | 1536kbps | 48kHz | 2 channels: L R
Audio 2:  LPCM | 4608kbps | 48kHz | 6 channels: Front: L C R, Surround: L R
Language:  English




https://www.keeplinks.co/p84/5bfafa78866d7
pass: galexandersHD

Attention: Files are subject to expiration and can be automatically deleted if their not downloaded 30 days after the last download.


Otros posts que te van a interesar:
Cargando comentarios espera un momento...
No tienes permisos para comentar.