Amy Winehouse - Back to Black (2018) Blu-Ray 1080p
Creado 11.11.2018 a las 11:16 hs
Seguidores:

0
Favoritos:

0
Puntos:

0
Medallas:

0
Música
Seguir

Amy Winehouse - Back to Black (2018) Blu-Ray 1080p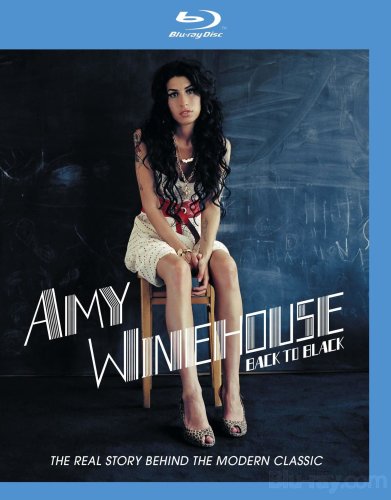 Screenshots: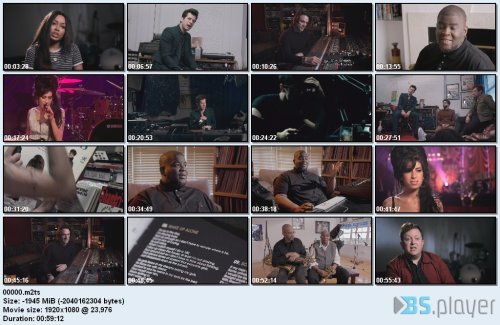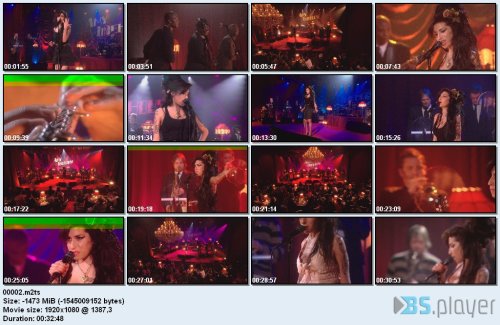 Setlist:


 Chapters:
01. Intro
02. Back to Black
03. Camden, New York & Miami
04. Me & Mr.Jones
05. You Know I'm No Good
06. Love Is aLosing Game
07. Tears Dry on Their Own
08. Just Friends
09. Rehab
10. Wake Up Alone
11. Some Unholy War
12. Circus Of Madness
13. Credits
 Setlist:
An Intimate Evening in London
01. You Know I'm No Good
02. Rehab
03. Addicted
04. Tears Dry On Their Own
05. Back to Black
06. Hey Little Rich Girl
07. A Message to You Rudy
08. Love is a Losing Game
09. You Know I'm No Good (Rehearsal)
10. Rehab (Rehearsal)

Description: BACK TO BLACK tells the real story of how Amy's best known and most celebrated body of work came into being. Featuring previously unseen footage of Amy in the studio, new interviews with producers Mark Ronson and Salaam Remi, and the musicians who worked on the album, it offers fresh insights into Amy's remarkable gifts as a singer, songwriter and performer.



Info:


Source:



Genre:  Jazz | Documentary
Quality:  Blu-Ray | 1080p | 1080i
Format:  M2TS | 25.9Mbps
Length:  01:32:02 | 21.16Gb
Video 1:  H.264 | 1920x1080p | 16:9 | 23.976fps (Documentary)
Video 2:  H.264 | 1920x1080i | 16:9 | 29.970fps (An Intimate Evening in London )
Audio 1:  LPCM | 2304kbps | 48kHz | 2 channels: L R
Audio 2:  DTS-HD MA | 3769kbps | 48kHz | 6 channels: Front: L C R, Surround: L R (Documentary)
Language:  English, German, Spanish , French , Portuguese




https://www.keeplinks.co/p84/5be5d42b31cc4
pass: galexandersHD

Attention: Files are subject to expiration and can be automatically deleted if their not downloaded 30 days after the last download.


Otros posts que te van a interesar:
Cargando comentarios espera un momento...
No tienes permisos para comentar.